"Finally, brethren, whatever things are true, whatever things are noble, whatever things are just, whatever things are pure, whatever things are lovely, whatever things are of good report, if there is any virtue and if there is anything praiseworthy—meditate on these things."  Philippians 4:8 (NKJV)
The Southern Union Library/Information Resources (SU-LIR) Program serves as a support to in-house library/media centers of  Pre-K – 8 schools, and secondary schools (grades 9-12) throughout the Southern Union Conference. Click here for a downloadable brochure.
****NEW Library training events in January 2020. Click here to register. View complete TRAINING SCHEDULE.*****
Contact us at lirsupport@southernunion.com to schedule an individual, group, school or conference-wide training. We are here to serve you!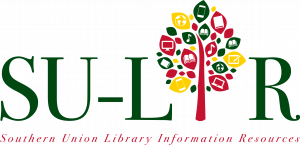 Contact us: